Click here to read part one.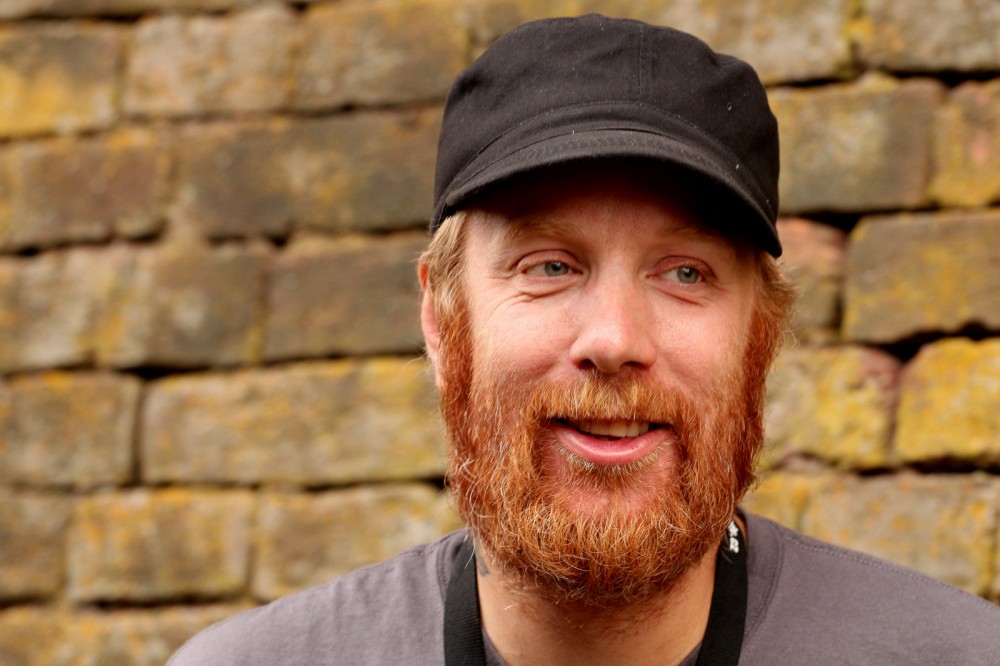 In 1995 Tomas did vocals for three Ceremonial Oath tracks on the album Carpets while In Flames vocalist Anders Fridén provided vocals for the other four tracks. After that he has fronted many bands including Hide, The Crown, Disfear, Skitsystem and Lock Up.

Tomas originally performed guest vocals on The Crown's 2000 release Deathrace King on the track "Devil Gate Ride" before joining the band permanently. Tomas recorded the bands next full length record Crowned In Terror before being replaced by the former The Crown vocalist Johan Lindstrand.

From 2003-2005 Tomas was the vocalist of the Greek/Swedish melodic death metal band Nightrage. He recorded on Nightrage's first two full length records Sweet Vengence in 2003 and Descent Into Chaos in 2005. Tomas will also be providing guest vocals on Nightrage's upcoming album. Tomas decided to leave Nightrage in 2005 so that be band would be able to get a vocalist who would be able to join the band on tours and future studio albums.

Disfear was actually formed before At The Gates in 1989. Disfear showed a different, more punk oriented musical style for Tomas. This d-beat band has made quite name for itself and is considered to be legendary. Disfear have only recorded sporadically over the years, having up to four years between full-length releases. This, I am guessing, is do to the fact that Tomas had, and still has, so many projects in the works at one time.

Aside from Disfear, Tomas also played with the Swedish crust punk band Skitsystem for 10 years (between 1994 and 2004). Skitsystem was similar to Disfear, but Disfear leaned more toward the likes of Discharge, etc. Both Skitsystem and Disfear were extremely heavy, mixing the classic d-beat and crust punk with death metal. In his time with Skitsystem, Tomas released two 7″ albums, a 10″ album, two LPs, two splits and a compilation. Skitsystem split up in 2007 but have since announced spontaneous show here and there.

Tomas has also done quite a bit of work with the death/grind super group Lock Up which features members of Napalm Death, Dimmu Borgir and Criminal alongside Tomas. Tomas joined Lock Up in 2002 after the departure of former vocalist Peter Tägtgren (Hipocricy). From 2002 until 2010 there was no new material from Lock Up. On December 3rd, 2010 the band uploaded a track called "Life of Devastation" on their MySpace page. This song is set to appear on a split with Misery Index later this year. The band has also been recording for a new full-length that is set to come out this year. The new album is titled Necropolis Transparent and will be released on July 1st via Nuclear Blast.

In 1996/7 Tomas formed The Great Deciever which has aspects of both hardcore and metal. The influences of this band consist of bands such as The Cure and Joy Division. I unfortunately do not know much about this band, but they seem to be pretty killer. This band is rather different from some of Lindberg's previous projects but lacking heaviness and groove it absolutely does not.

Tomas Lindberg is truly a legend in the world of metal. He has been providing amazing vocals to some of metal's legendary albums for well over twenty years. I see no end in sight for this man's unmistakable vocal cords. May he live long, prosper and scream his ass off. I tip my hat to you, sir.