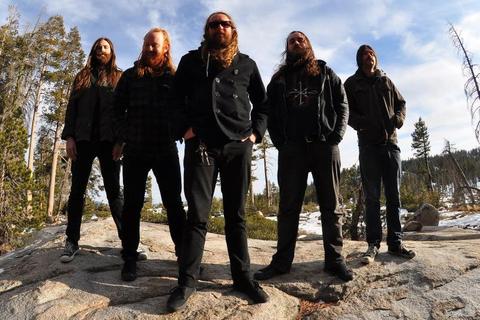 American Aftermath favorites Early Graves have just inked a deal with No Sleep Records. The band is set to enter the studio next month to record their new full length. There is not much info available on the record other than it will be released some time in the fall.
The new album will mark the first recorded music with the band's new vocalist John Strachan (The Funeral Pyre). Early Graves guitarist Chris Brock had this to say about the new album and deal with No Sleep -
"After enduring every shitstorm the proverbial 'universe' can throw at us for last few years, we are extremely excited to be releasing our new batch of burners on No Sleep Records," say guitarist Chris Brock. "No Sleep Records may not seem like a likely landing spot for a band like us, but Chris and No Sleep release music that they care about and want to work with, which is something we can definitely get behind. I won't bore with you with a 'our new album sounds like mixed with this mixed with that' or 'it's heavier, faster, more melodic' bullshit, but I will say that we are happy to be releasing it with a label that likes it as much as we do."
Let me just say that I am stoked as fuck about the new album. Shit is gonna be a ripper. Until then, watch this video of them performing a new song over and over.
– Josh Huddleston
Follow me on Twitter – @keepitwolfson