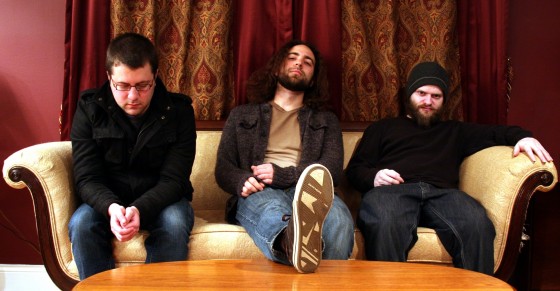 The progressive trio that I have been trying to shove down your throats, So is the Tongue, will be going on tour early next month in the Southern US. So far the band has booked the following dates:
8/03/2012 Chapala Blue Beetle Rock Bar – Burtonsville, MD w/ Billows, Questioner, Fat Chick Meat Haul
8/04/2012 The Birdhouse – Knoxville, TN w/ Tabula Rasa, more TBA
8/05/2012 TBA – AL
8/06/2012 The Squeaky Lizard – Ocean Springs, MS
8/07/2012 The Handlebar – Pensacola, FL
8/08/2012 The Wormhole – Savannah, GA w/ Magic Places
More dates will be announced in due time. This tour, however, has a deeper meaning than promoting the music. A close friend of the band is currently battling thyroid cancer and the band have started a fund that portions of their tour proceeds will go towards. If you are able to, please support the cause and listen to "You're Nobody" below.
-Lane Oliver