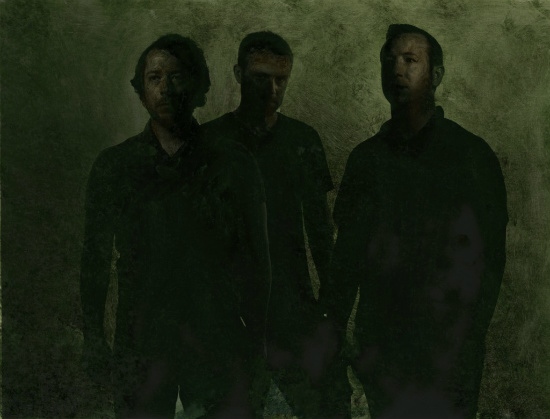 According to Relapse, Chicago based experimental drone/ambient group Locrian, are in the process of tracking a new record for a Spring 2013 release. The trio have teamed up with Greg Norman (Pelican, Russian Circles) to produce this upcoming record. The album will be an epic two part concept piece inspired by progressive rock pioneers like Genesis and Yes. Multi-instrumentalist Andre Foisy commented on the upcoming release:
This is our most concise album yet. Our statements developed quickly compared to many of our other releases. We're all really into prog rock and we made this a concept album in musical and lyrical themes.

Musically, side A ends in a trilogy of songs and side B ends in a quadrilogy. Each of these two tracks mirror each other in places. In addition to some musical themes that pop up in different places in the album, there are also some musical themes that harken back to our older catalog.
Some tentative track titles include "A Visitation From the Wrath of Heaven", "Exiting the Hall of Vapor and Light" and "Panorama of Mirror". If you haven't been introduced to this band yet, check them out below.
-Lane Oliver