Let me get you up to speed. Death Grips released their new record, NO LOVE DEEP WEB, without their label's consent. Epic Records was pissed. Death Grips began posting confidential web infringement emails from Epic Records on their Facebook Page. The following pictures are of said emails: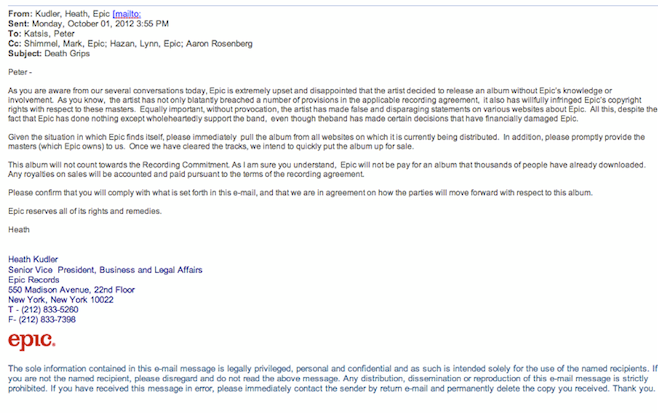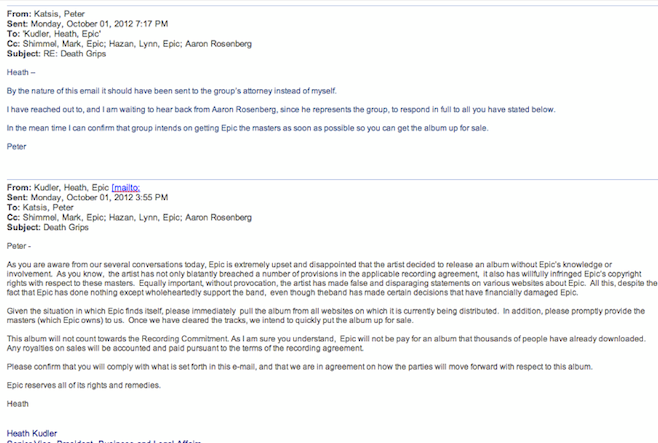 Then Death Grips removed their Twitter account. AND FINALLY, according to Pitchfork, Epic Records is working on "dissolve" their relationship with the band. A statement from Epic reads:
Epic Records is a music first company that breaks new artists. That is our mission and our mandate. Unfortunately, when marketing and publicity stunts trump the actual music, we must remind ourselves of our core values. To that end, effective immediately, we are working to dissolve our relationship with Death Grips. We wish them well.
Well we new it wouldn't last anyway. Besides, this is probably all one big publicity stunt. But who knows?
-Lane Oliver