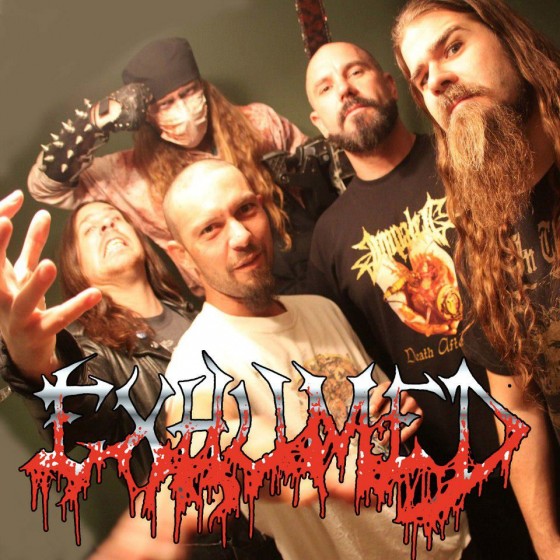 In addition to their upcoming tour with Dying Fetus, the band also revealed the dirty bloody details on their forthcoming album. The new album has been assigned the title Necrocracy and will see a release on August 6th in North American, August 2nd in Germany/Benelux, and August 5th in the UK and beyond. Necrocracy will carry the following track listing:
1. Coins Upon The Eyes
2. Dysmorphic
3. (So Passes) The Glory Of Death
4. The Rotting
5. The Shape Of Deaths To Come
6. Necrocracy
7. Sickened
8. Ravening
9. Carrion Call
10. The Rotting
Pre-orders for the upcoming effort can be purchased here. Exhumed also released the album's official trailer, which can be seen directly below along with the album's artwork.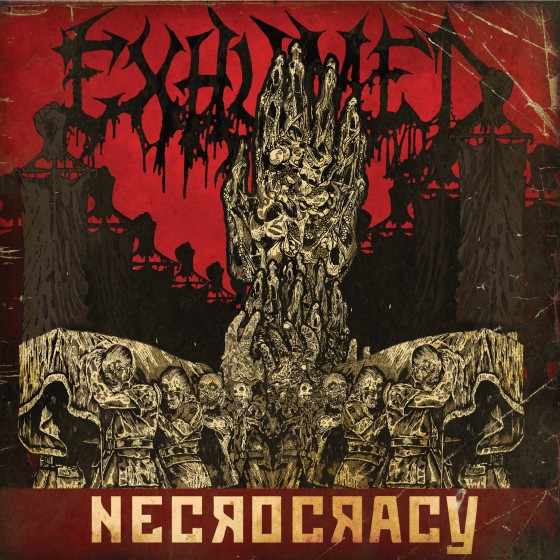 -Lane Oliver