Sigur Rós was formed in August of 1994 by guitarist and vocalist Jón "Jónsi" Þór Birgisson, bassist Georg "Goggi" Hólm and drummer Ágúst Ævar Gunnarsson in Reykjavík, Iceland. The band took their name from Jónsi's younger sister, Sigurrós, who was reportedly born on the same day that the band was formed. The name is basically a play on words seeing as the words "sigur" and "rós" mean "victory" and "rose" receptively.
Sigur Rós released their first full length record, Von, on June 14th, 1997 after two long years of production. The album was met with moderate critical acclaim in Iceland but went under the radar internationally. The band's listening to Von upon its completion inspired the lyrics, "we'll do better next time/ this is a good beginning". These lyrics would end up on the title track of their second record, Ágætis byrjun, which in fact means "a good beginning". Ágætis byrjun was released in June of 1999 and became Sigur Rós' breakout hit. The album saw the inclusion of multi-instrumentalist Kjartan "Kjarri" Sveinsson who would be responsible for many of the band's string arrangements and unorthodox instrumentation.  Ágætis byrjun was noted for Jónsi's soothing falsetto and cello bow accentuated guitar work and the band's dreamy sound. The critically acclaimed album, which would go on to be considered the band's magnum opus by many, allowed Sigur Rós to take home an Iceland Music Award and the 2001 Shortlist Music Prize.
Since then the band have gone through a few line up changes with original drummer Ágúst Ævar Gunnarsson leaving after the completion of Ágætis byrjun and  Kjartan  Sveinsson leaving the band early this year. The band are still going strong despite this with Jónsi at the helm, Georg slapping the bass, and drummer Orri Páll Dýrason. With seven full lengths under their belt, Sigur Rós have definitely made a name for themselves and have become a well respected member of the music world. Even well known celebrities have expressed their love for the band's music such as, Natalie Portman, Brad Pitt, Björk, David Bowie and bands such as Metallica and Radiohead.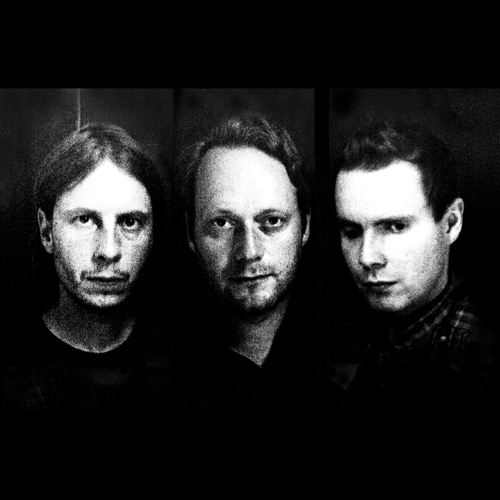 But how could one question their critical acclaim when they have such enthralling music? Their sound has that post-rock feel to it but also encompasses so many other sounds that defies categorization. Sigur Rós take a post-rock skeleton and bring it to life with shoegaze, classical arrangements, ambient, jazz, electronic, and unconventional instrumentation. Sigur Rós' unique, ethereal sound has always been a favorite of mine. Jónsi's voice is absolutely gorgeous and his crooning brings a sort of angelic presence to the already Heaven-sent music. It's very calming, soothing and beautiful and conjures up feelings of relaxation and dare I say love? In the same way that Explosions in the Sky brings me happiness and hope, I would say Sigur Rós brings me inner peace as melodramatic as that sounds.  They have been and will continue to be one of my favorite musical acts for these reasons.
Sources:
Band's Official Website
-Lane Oliver