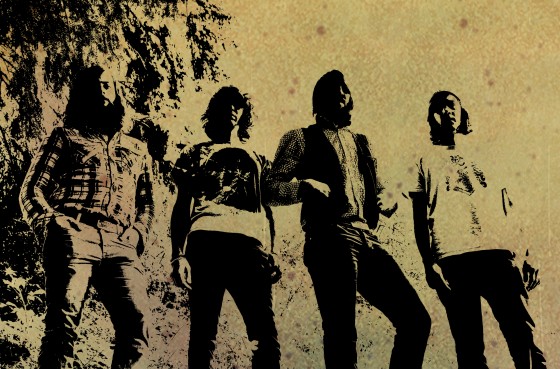 CVLT Nation have premiered a new song and accompanying video from French psychedelic rockers The Socks' forthcoming self-titled debut. The new track is entitled "Holy Sons" and it will make the listener feel as if they are trapped in a never-ending tunnel of kaleidoscopic colors and good vibes. On the track, the band comments:
 This is the most psychedelic song of the album, rather slow and ambient. We didn't know how to finish the song before entering the studio. We started jamming and improvising the last part of the song, and figured out that it was the way this song had to end.
You can watch the video after the break. Be sure to look out for The Socks' debut album when it drops March 18th.