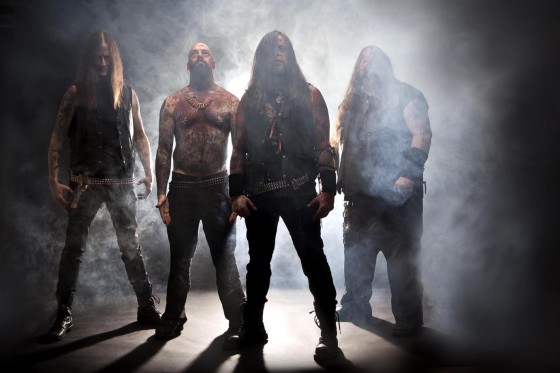 Black Anvil have premiered their cover of KISS's "Under the Rose", which comes from the deluxe edition of their new album Hail Death, over at Loudwire. Black Anvil's rendition of the track is extremely faithful to the original, but just a tad bit gruffer. Bassist/vocalist Paul Delaney comments:
"When I was a kid, The Elder was a hard record to get, at least at the local record stores in Queens at the time. It was the record I knew everyone talked shit about or whatever, and I was just a Kiss maniac so I didn't give a fuck, I wanted it. When I was eight years old I got a Japanese import on cassette. I loved it instantly. When it comes to choosing songs to cover for BLACK ANVIL, there has to be a connection of sorts. Obviously, there are not many songs by Kiss we can cover. We're not a band that sings about partying etc, so it was never a, 'well we should do a Kiss cover!' We were all listening to that record one day, 'Under The Rose' came on and it was unanimous. That song can be interpreted many ways lyrically, and for us, this time in life and the record Hail Death itself, it fits into this picture. So, we were able to pay homage to an important band in a very natural way."
You can stream the track over at Loudwire now and check out the band's forthcoming show dates below.