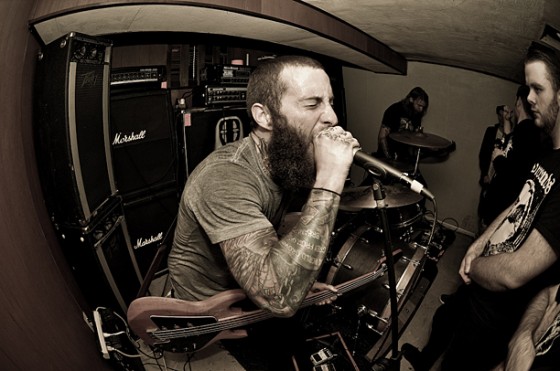 The North Carolina metallic hardcore trio Torch Runner have announced that they have inked a deal with Southern Lord for the release of their forthcoming sophomore full length. The band is currently finalizing the new album at Legitimate Business in Greensboro, North Carolina with Kris Hilbert at the helm. On the new album, the band collectively stated:
We all feel like we are really hitting our stride with the songs on this record. We've been a band for seven years now, and everything we're writing is stronger than ever. This is the fastest record that we've written without a doubt. We've all put a ton of ourselves into the writing of this record on all fronts, and I think the emotion that comes with that is better shown through the music and the lyrics in this album than anything that we've done up to this point. We have taken our writing to a more personal level with this record; more concerned with externalizing the anger and frustration that we all face internally. While a lot of the songs deal with different specific themes, I think they can all be deconstructed to show the same idea- which is the internal battle and desolation that we face after realizing that our existence is utterly inconsequential.
More info on the forthcoming album will be released in the coming weeks. Until then, you can stream the band's previous full length Committed to the Ground after the break.